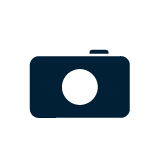 Compact Cameras with Optical Image Stabilizer
Note the difference between optical image stabilization and ISO-anti shake.

Optical image stabilization (OIS) is a mechanical technique that uses either a CCD (Charge-Coupled Device) or is lens-based. Both use the same method, i.e. the OIS reduces blurring associated with the motion of a hand-held camera, however, it does not reduce blurring if the object is moving. Nevertheless, the images will be sharper with the OIS technique, and give by far, the best result.

ISO-anti shake ISO anti shake is a technique that increases the ISO rating in low light conditions, and thereby produces more digital noise. On many cameras there is a manual setting to increase the ISO rating, as well as a setting for auto ISO.