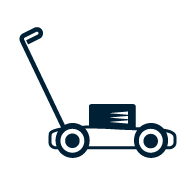 Lawn Mowers
Lawn mowers keep the grass short and nicer Here you can choose between petrol-powered, electric (corded or battery), or a completely manual lawn mower. Also choose from features such as soft grip, foldable handle, variable speed and if the model should be self-propelled. Models with a collector mean you don't have to rake afterward.
Lawn mower buying guide
Get a nicer and more evenly cut lawn with the right lawn mower. Here we'll guide you to the most important things to consider before buying one.
Type of lawn mower
Cylinder or rotor
Petrol and manual driven lawn mowers use either a cylinder or a rotor to shorten the grass stems.
Cylinder lawn mowers usually provide a nicer cut because they cut the lawn, unlike a rotor that chops the grass. However, cylinder models are sensitive to high grass and need big wheels to roll easily. All manually-operated lawn mowers use a cylinder.
Cylinder lawn mowers generally need more maintenance than models with rotors and blades. The reason is that the blades must be sharpened with special tools and set more precisely in conjunction with the underside of the lawn mower. This applies to both the handheld lawn mower and the power driven.
Rotor lawn mowers have a rotating part on the underside with blades that rotate to chop the grass. It's important that the blades are sharp in order to not cause the tips of your grass to be unevenly chopped. Compared with a cylinder mower, the blades of the rotor are easier to remove and sharpen yourself.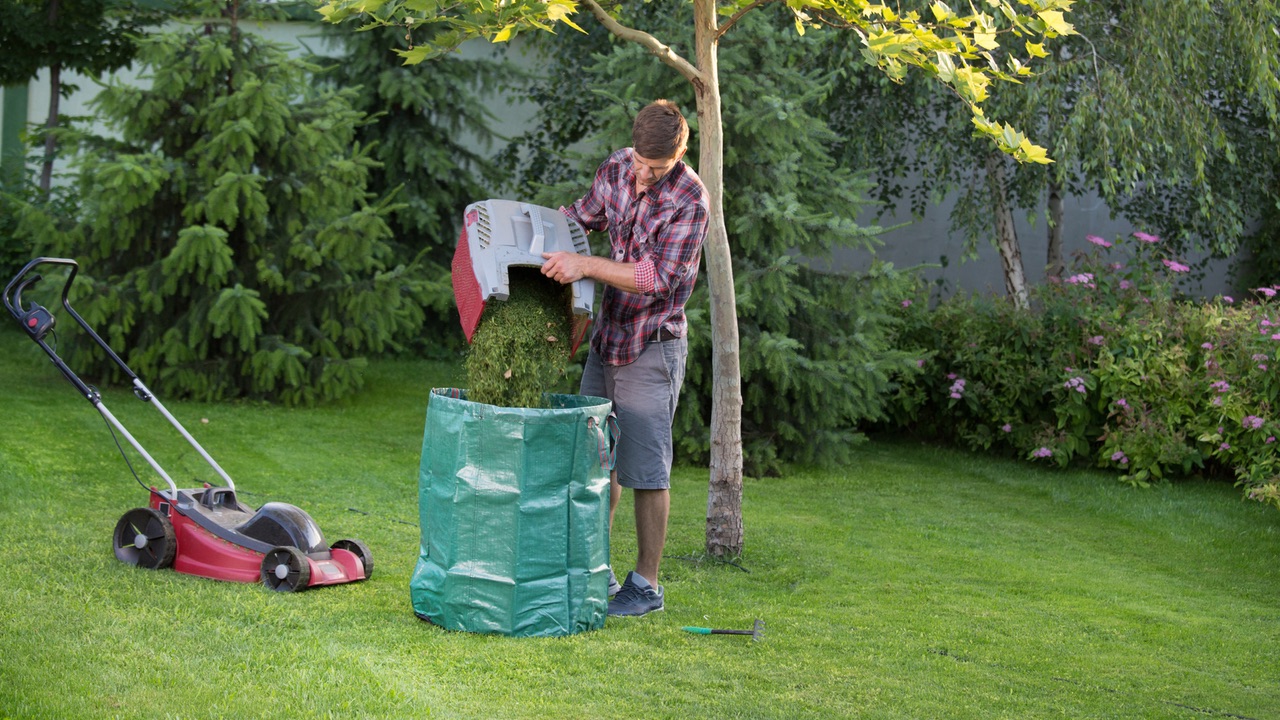 Collector or not
With a lawn mower that collects you won't have to rake the lawn afterwards. You can easily empty the collector box in the compost, saving time and work. If you want to use the cut grass as a fertiliser, it's a good idea to use a lawn mower that grinds the grass up - this is called mulching. There are lawn mowers that combine the mulcher function with a collector if you want to distribute the cut grass.
If you don't want to get dirty when you cut the grass, models with a side discharge are recommended. Just bear in mind that models with a side discharge limit the way you can cut as the part that sticks out makes it difficult to access all places.
Here you will find all the lawn mowers with a collector on PriceSpy.
Ergonomics
The robot lawn mower is the kindest mower you can choose for your body as you don't have to do any physical work yourself.
All other models require some physical work. Therefore, it is important that you check how heavy the lawn mower is, if the handle can be adjusted to your height, and if there is a comfortable grip. If you don't want to push the mower, choose a self-propelled model.
Wet and long grass can cause problems for both electric and petrol-powered lawn mowers. Cut the grass frequently and avoid doing it immediately after it's rained. This will make it easier for both you and the lawn mower, especially if you have a handheld lawn mower.
Winter
When winter comes it's time to put the lawn mower away. Make sure you clean the hood and blades, remove the battery from the lawn mower if there is one, and ensure that the temperature doesn't go below 5-10 degrees. If you have a petrol-powered lawn mower, empty the fuel tank. One tip is to change the oil and oil filter, or take the lawn mower in for a complete service and maintenance.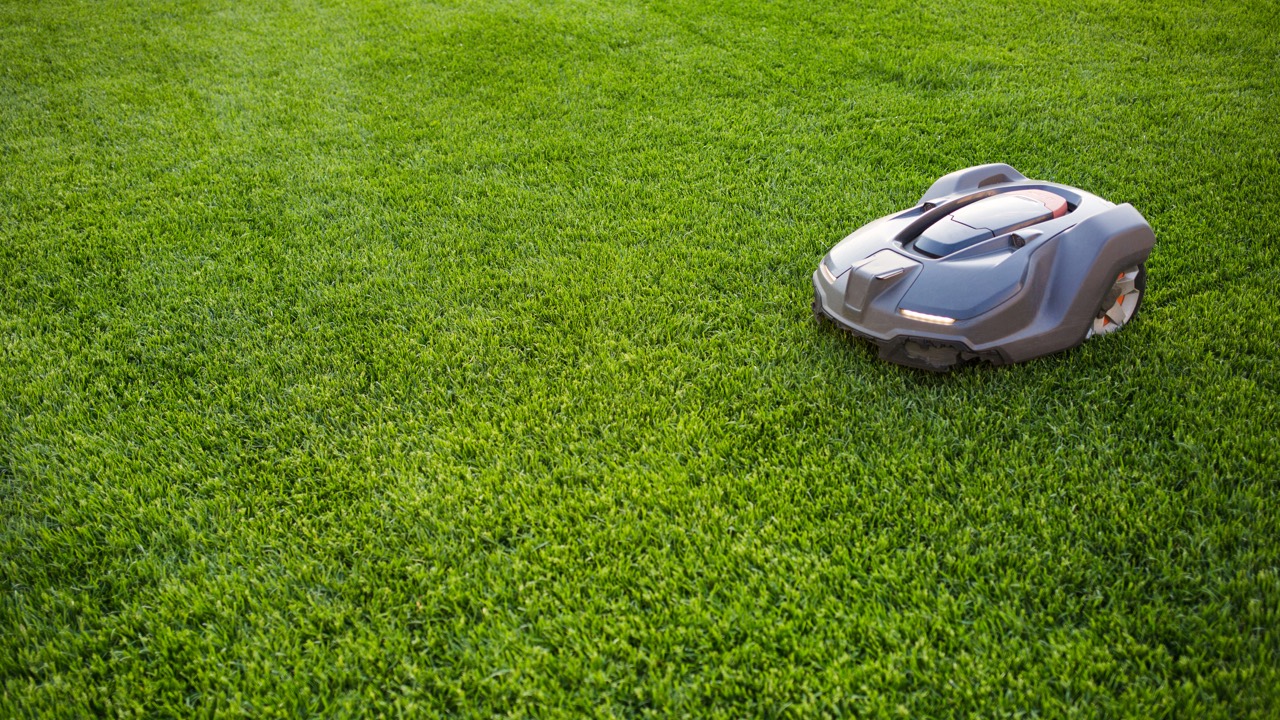 Robot lawn mower
Robot mowers are in general completely automatic and cut your lawn when needed. All you need to do is place the charging station in a good place, set up the boundaries that the mower should stay in and then run it. It's important that you choose a robot lawn mower that can handle the size of your garden and has anti-theft protection. For a more comprehensive guide on how to choose the right one, please visit our category for robot lawn mowers here:
Here you will find all the robot lawn mowers on PriceSpy.
Safety
Lawn mowers use rotary blades and this entails certain risks when cutting the grass. Please use proper shoes with steel toe caps and always turn off the lawn mower before checking or replacing anything on the underside.
If you are using a ride-on lawn mower on sloping lawns, always mow the slope vertically, never across as there is a risk that the mower will roll over. With a regular lawn mower, the same applies - and here it's important that you never pull the lawn mower towards you.
Also, be sure to check the lawn before cutting that there are no things in the way. Rocks hit by the blades can be dangerous projectiles unless the edge of the mower stops them.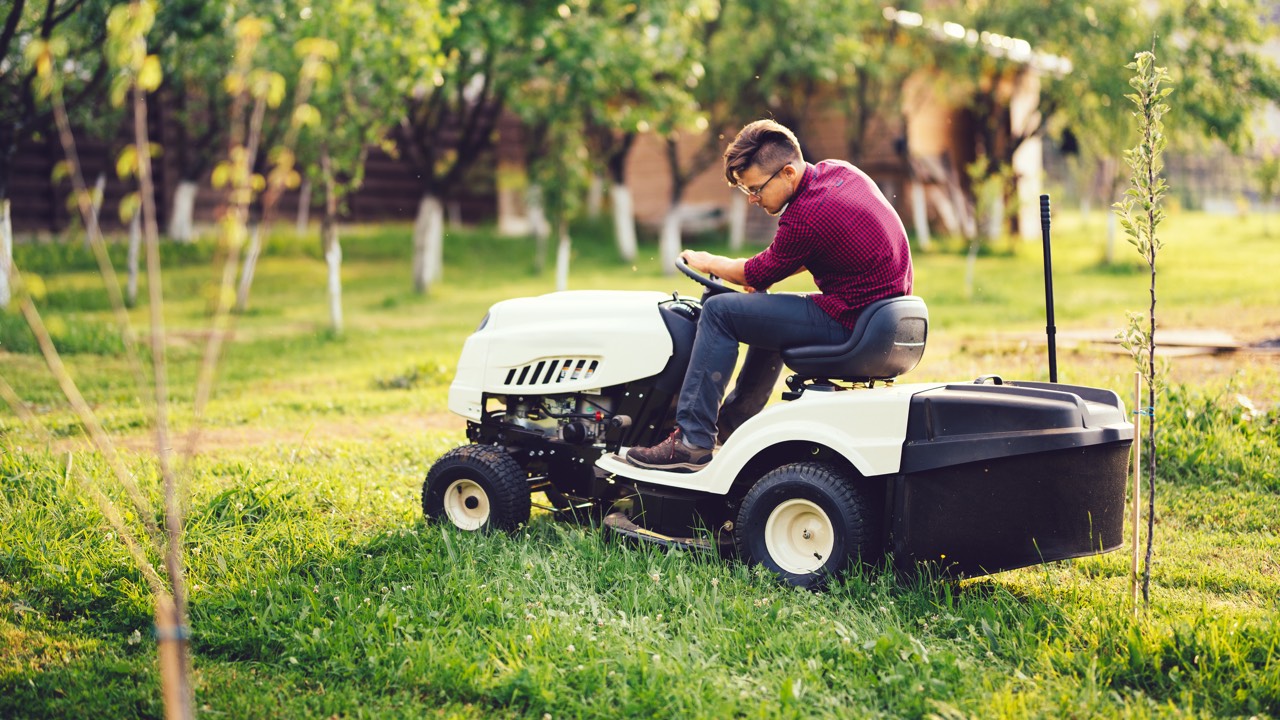 Before you buy the lawn mower
Here are some practical tips and advice before buying your new lawn mower.
Check if the dealer has their own workshop for service and repairs. Some dealers send the lawn mowers to other workshops or the manufacturers. To be repaired, entailing a wait of many days before you get your mower back.
It's useful if you can do basic maintenance on the lawn mower yourself. Like replacing spark plugs, filters and oil. It's also good if you can sharpen and change the blades yourself. Not all models make it easy for the user.
If you choose a petrol-powered lawn mower, you should first check if it can use alkylate petrol, so-called environmentally friendly gasoline. The gasoline is kind to the environment, cleans the engine and makes the lawn mower easier to start.
If you intend to buy a ride-on lawn mower and have a garden with confined areas, you should look at models with a narrow turning radius and a front-mounted cutting deck. This way you can get around the edges more easily.
It's important to change the cutting height of the lawn mower. The reason is that really long grass should not be cut short directly, but cut up to three or four times.