Black Friday 2021
Black Friday 2021 falls on 26 November and is followed by Cyber ​​Monday, the following Monday. It's the year's biggest sales event with large price reductions on, among other things, TV's, mobile phones, games and headphones.
Black Friday 2021 – Top 9 tips
Compare prices at several shops
See if the promotional price is as good as it looks using our price history tool
Place alerts on prices and you'll receive notifications in the event of price reductions
Plan your purchases by creating lists on PriceSpy
Check if the shops have discount codes that lower the price even more
Don't forget to check if the shops offer free shipping and returns
Watch out for promotional items that quickly sell out in the shops
Check the manufacturing year of promotional products so that they're not old models
Don't forget to check price guarantees
You'll also find all our tips further down the page and in our easy-to-read guides "How to know when it's a good deal" and "How to shop smarter on Black Friday".
***
Are the prices lower on Black Friday?
Yes, many of the prices are lower on Black Friday and throughout Black Week, but bear in mind that not all products are available for sale at a promotional price.
Our statistics show that 30 per cent of all clicked products on PriceSpy cost less during Black Friday 2020 compared to 14 days before.
However, the average price reduction in 2020 was a low 0.4 per cent for the most popular products in our most visited categories. This can be compared with 2019 when the figure was 2.2 per cent.
Bear in mind that far from all products and categories have good promotional offers. Our statistics show that close to 30 per cent of the products in our most popular categories cost more on Black Friday compared to 14 days earlier.
***
Black Week 2021 – don't miss out on the gems
26th of November is Black Friday, but many shops are starting to release their promotional offers as early as Monday of the same week. The campaign is called Black Week and runs from 22 November to 28 November. The highlight is Black Friday on the Friday, but don't forget to watch for all the interesting stuff well in advance of Black Week so that you don't miss any good offers.
***
What's most popular during Black Friday?
Our statistics show that tech gadgets are most popular during both Black Friday and the entire Black Week.
Of our 15 most popular categories on Black Friday, 11 are technology-related. In 2020, TVs, mobile phones, perfume, laptops and Nintendo Switch games were the most visited categories on PriceSpy during the sales day.
Of our 15 most popular products on Black Friday, 14 are technology-related. In 2020, the Apple iPhone XR 64GB, Call of Duty: Modern Warfare (PS4), Bose QuietComfort 35 II, Apple AirPods (2nd Generation) and Apple iPhone 8 64GB were the most visited products on PriceSpy on Black Friday.
* Data from Prisjakt Peak Index (PX), a tool developed by Prisjakt. Peak Index reports the price change (%) on sales days compared to 14 days before (normal day). The selection for Black Friday 2020 was a total of 1,024,845 products. Products that generated interest (clicks) from consumers during the period are weighted higher than unpopular products, except when a specific product category did not generate sufficient interest (clicks).
***
When is Black Friday 2021?
Black Friday 2021 falls on 26 November, and is followed by Cyber Monday on 30 November.
Black Friday 2021 is Friday, November 26th
Black Friday 2022 is Friday, November 25th
Black Friday 2023 is Friday, November 24th
Black Friday 2024 is Friday, November 29th
Black Friday 2025 is Friday, November 28th
***
10 products with a chance of extra price reductions during Black Friday 2020
Even if there are relatively modest price reductions overall, there's always the chance to save money on the previous generation of gadgets. Here are some products that have been replaced by a newer model or are expected to be later in 2020, and thus have a higher likelihood of having their prices significantly reduced.
If you're already thinking about upgrading your mobile phone, game console or headphone model, you should keep an extra eye on our list above.
***
How to shop smarter on Black Friday
Fooling someone who doesn't know much is easy. Fooling someone who knows a lot is significantly harder. Therefore, we give you five smart tips to help you keep an eye on Black Friday. These make it easier to find the good deals and avoid the bad ones.
Check the price in several shops
Many shops try to be nice by comparing prices for you when they lower their prices. But there is every reason to be sceptical about shops' own comparisons. They obviously have a lot to gain by making the difference look as big as possible between the regular price and the sales price, by quoting a sales price that doesn't actually exist.
Check the price history
The price of products varies over time and many shops adjust the price continuously. A common method of making prices look cheaper is to first raise the price, then lower it, and compare it to the old one. By using PriceSpy's price history, you can find out what the lowest price of any given shop has been previously, and you will find it on every product page.
Automate the search for discounts
A smart feature on PriceSpy that you can benefit from during Black Friday is the ability to monitor price changes. By monitoring a product, you will receive notifications every time a shop lowers the price. You can be notified via email, text or push notifications on your mobile. This way, you do not have to be glued to the computer screen to keep track of the products that you're interested in.
Plan by creating lists
When logged in to PriceSpy you can create lists on the site. In these lists, you can then add as well as remove products as you wish. The lists always show the lowest price for each product, and also the total price for all the products on the list.
***
The traps to look out for on Black Friday- 3 tips
Shop's offers
Every Black Friday, shops do what they can to attract customers to extra low prices on selected products that are only available in their physical shops. Products that are long gone right after the shop doors have opened. The goal is to lure you to the shop, then sell you a similar product at a higher price. We'd recommend t hat you buy your gadget online rather than going to physical shops in the hope that the products are still there. This way you can avoid busy crowds and won't fall for this well-known shop trick.
Old products
Black Friday is a great way for shops to put out old stock. You might end up choosing an old model and leave with a gadget that doesn't live up to your expectations. You might not get some of the newer functions, it might not be compatible with newer products, or you'll end up with a gadget that isn't supported by the manufacturer any longer.
Remember the price guarantee
Some shops offer a so-called price guarantee that refunds the difference if you find your newly purchased item at a lower price, either in the shop you bought from, or another, local shop. But watch out, the price guarantee rarely applies to online shops, and only within a certain distance from the physical shop where you bought it. In addition, the shops can suddenly change the name of a product as to not be included in the price guarantee during Black Friday and the Black Week.
***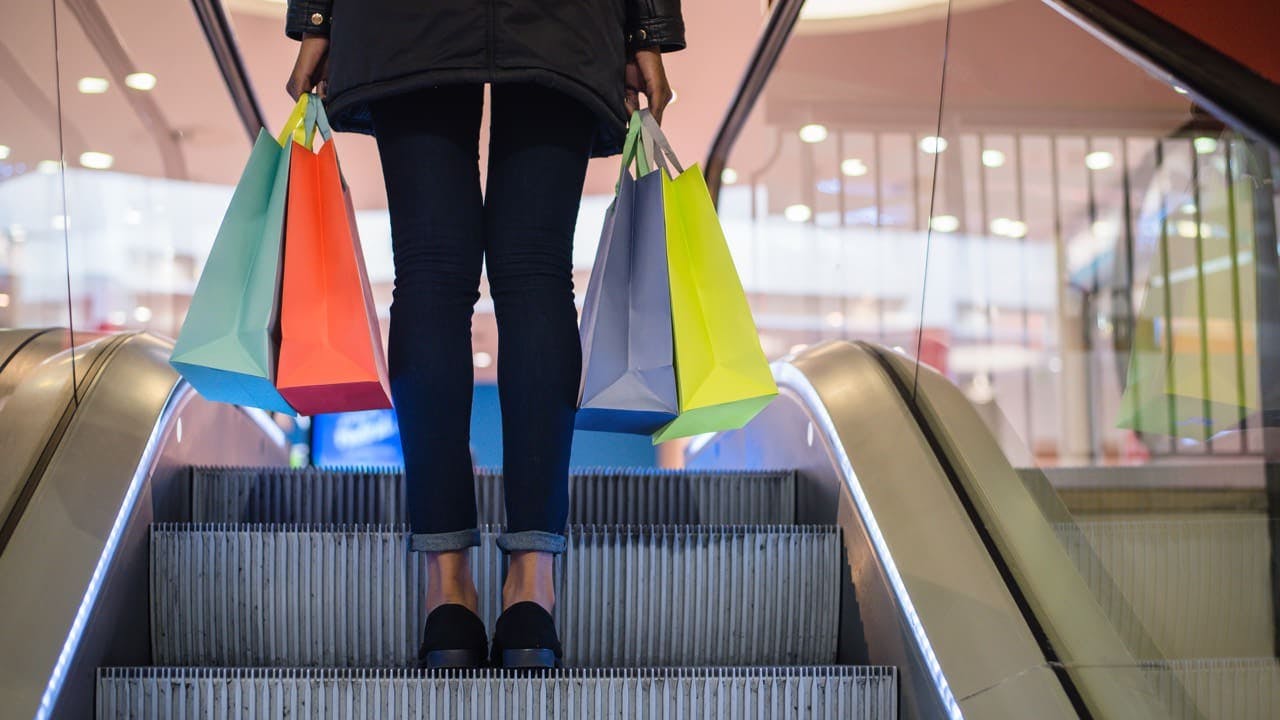 ***
Black Week, Black Weekend and Cyber Monday
There are some shops that are not satisfied with just one day of sales. Many lower their prices throughout the whole weekend in what is commonly called the Black Weekend. This is followed by Cyber Monday. Some lower their prices all week and call it the Black Week.
Black Friday has become an important sales period to many shops, with great opportunities to sell more than usual. Therefore, it may not be strange that many shops try to extend this period in various ways. One of the most common ways is to offer sales throughout the weekend and call it the Black Weekend. Another, a less common way, is to start even earlier and present offers throughout the week. Then it's usually called the Black Week.
A large number of online shops also join what is known as 'Cyber Monday', which falls on the Monday after Black Friday. From the beginning this was a marketing campaign by a number of American online shops. It was launched in the US in 2005 as a campaign to get people to shop online. The marketing campaign achieved rapid results, and the following year a large number of online shops had already joined.
Cyber Monday, just like Black Friday, has expanded in recent years. It's not as high profile and the offers aren't as many, but the shops that have joined often have better offers than during the Friday. If you are interested in Cyber Monday, we have a separate page where we collect all the offers we find.
***
Singles Day challenges Black Friday
Another sales event is Singles Day, that falls on November 11, and originated in China. This day, in terms of global sales, is now several times greater than Black Friday. Today Singles Day is the biggest shopping day in the world, but in the UK it has not had any major impact yet.
Several major, well-established players in the UK have embraced Singles Day with offers and promotions. As Singles Day is followed by Black Friday and Cyber Monday, there are great opportunities to save money on your purchases during November.
***
FAQ - Frequently Asked Questions about Black Friday
What is Black Friday?
Black Friday is the biggest and most talked-about sales event of the year. Many physical shops and online shops in the UK offer great discounts and deals during both Black Friday and during the week - from November 22 to November 28, 2021 - called the Black Week.
When is Black Friday 2021?
Black Friday launches Friday, November 26, and is followed by Cyber Monday on the following Monday. Black Friday always falls on the day after the American Thanksgiving holiday, which is the fourth Thursday in November.
What should I think about before shopping on Black Friday?
Compare the price history of the products you are after to see if the shops raised their prices before Black Friday. You'll then know if the sale price is actually as good as the shops try to promote. One tip is to plan your purchases well in advance with lists on PriceSpy, and to place alerts on prices so you get a notification when the price goes down.
The 10 most popular products during Black Friday 2020
The 10 most popular categories on Black Friday 2020
When did Black Friday come to the UK?
The phenomenon originated in the US in the 1960s and was first introduced by Amazon in 2010 in the UK. Three years later, Asda chose to follow the Black Friday sale, and thereafter interest has only grown. Today the whole week is involved in what the trade calls the 'Black Week'.